Into the Spin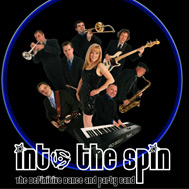 Into The Spin is an eight-piece horn band that specializes in keeping people on the dance floor. Performing classic to contemporary soul, R & B and rock music, this group of seasoned professionals is a perfect fit for your night club or private event. Into The Spin is also at the top of the list for Pennsylvania wedding bands. Combining equal parts class and cool, Into The Spin is an experience for all generations to enjoy. Click here for more information.
Electric Volcano Experiment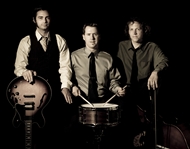 "An Unforgettable Sonic Experience"
Pulling from the soundscapes of jazz, rock, and electronica, The Electric Volcano Experiment creates a music that resonates from the styles of Miles Davis to Brian Eno to Black Sabbath.
Listen to Audio Samples: